Our Physicians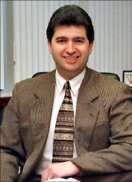 Victor A. Medina, M.D., F.A.C.S., originally from Rhode Island, attended undergraduate, graduate, and medical school at the University of Nebraska - Lincoln and at the University of Nebraska Medical Center in Omaha where he was a Nellie House Craven Scholar in Academic Medicine.  He completed his general surgical training at Yale-New Haven Hospital and St. Mary's Hospital in Connecticut, and his Fellowship in Vascular Surgery at St. Vincent Medical Center in Ohio.  Dr. Medina is certified by the American Board of Surgery and is a Fellow of the American College of Surgeons and the Southeastern Surgical Congress.
After completing his Fellowship, Dr. Medina and his wife Melinda relocated to Cary.   Melinda is originally from Raleigh, and has a bachelor's degree in nursing from the University of North Carolina at Chapel Hill. They have three children.
---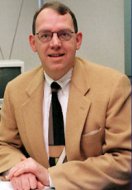 Lemuel G. Yerby, III, M.D.
, a native of Raleigh, attended Georgia State University, and received his medical degree from Emory University in Atlanta, Georgia.  He then completed his general surgery residency at
Vanderbilt University Medical Center
in Nashville, Tennessee.  He has also completed a Fellowship in Critical Care Medicine at Duke University Medical Center. Dr. Yerby is certified by the American Board of Surgery and is Chief of Surgery at Western Wake Medical Center. Dr. Yerby served our country in the Gulf War as a naval officer. He and his wife, Ann, have one daughter.
---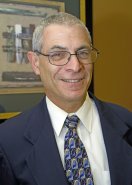 David Zeiler, M.D.
, was born in Montreal, Canada, and was raised in Massapequa, NY. He received his undergraduate and graduate degrees from The State University of New York at Buffalo, and in 1980 received his medical degree from the
University of Vermont Medical School
. He trained as a General Surgical Resident at the University of Rochester in Rochester, NY, and was chief resident in the Medical Center Hospital in Burlington, VT. He practiced with Rhode Island Group Health Association and its successor, the Harvard Community Health Care Plan, serving as president of the group for several years. In 1994, Dr. Zeiler started the surgical program at Lakeview Medical Center in Suffolk, VA, and also served as Chief of Surgery at Sentara Obici Hospital. Dr. Zeiler is certified by the American Board of Surgery. His interests include general and advanced laparoscopic hernia repair, breast surgery, and hemorrhoidal and gall bladder disease. He is also interested in complex abdominal wall hernias.
Dr. Zeiler has two daughters, and he and his wife, Arlene, live in Fuquay-Varina. He is an avid photographer who exhibits and sells his photographs. He also enjoys hiking, biking, and travelling.